OUR AWARD WINNING FRESH SAUSAGES.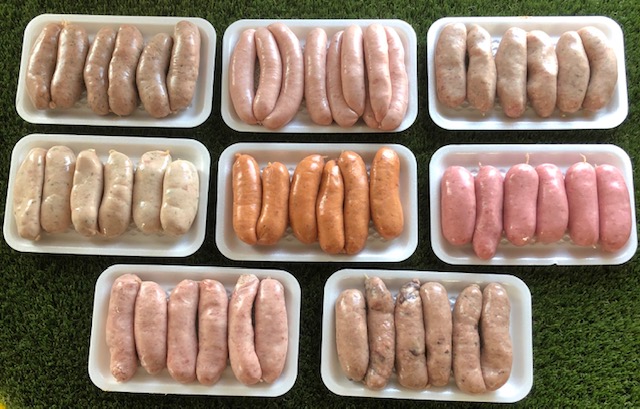 Our fresh sausages are available in the following flavours;
Traditional Pork,  Cumberland,  Pork & Leek,  Pork & Apple,
Pork & Black Pudding,  Pork & Chilli,  Lincolnshire,  Old English,
Wild Boar,  Chipolata.
We also sell a range of frozen catering sausages,
Blakeman's 4s & 8s,  Gills,  Lincolnshire, Country Park – CP8s,  Pork & Beef.